Facebook Page: red orchestra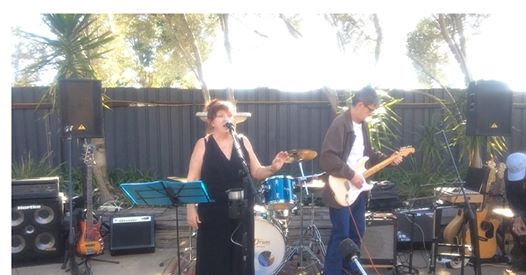 Red Orchestra are back! With great songwriting, electro tech and a northern soul feel, perfected in Newcastle in the 1980s. Featuring Chris Cooper on electric guitar and Kaz Davies on vocals, you will soar into the ethereal, discover new melodies, new rhythms and a deep sense of life through original lyrics that not only reflect our human condition, they will get you up dancing or wiggling in your chair, whatever the Covid may be.

Red Orchestra
Became a band, in the early 1980s when a lot of stuff was going down in youth culture. 24% youth unemployment in the working class town of Newcastle NSW. Red Orchestras songs reflected the social and physical cultural landscape of its time. Gritty songs.

Our band rose out of a busking outfit, that rehearsed on the streets.